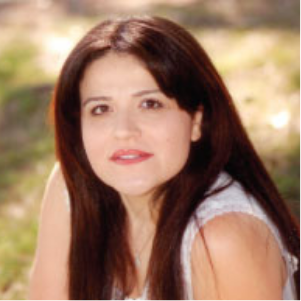 "We all see beauty differently, and that is why I look at my clients' hair from their eyes. I have worked with a wide variety of hair types: short to long, curly to straight, brunette to blonde. Every hair type must be cared for differently, and each has a beauty all its own."
I grew up in a salon — alongside my mother, who is also a stylist. Now I have over 20 years of experience in the beauty industry, and I'm lucky enough to live my passion every day by creating wearable, on-trend cuts and color for both men and women.
My studio is located within Sola Salon Studios in Beverly Hills. It's a comfortable and private atmosphere.
My priority is hearing your needs for your hair and executing a cut and color that fits in with your lifestyle and desired look. The initial visit will include a thorough hair consultation, and on subsequent visits I always check in to see how the cut and color is working for you.
From short, straight bobs to long, curly locks. From everyday looks to formal events and weddings. From deep, rich reds to beautiful blondes. I love executing a range of cut and color options for my valued clients.
Please feel free to text or call with any questions or if you'd like to schedule a visit. Looking forward to creating a beautiful look for you soon!